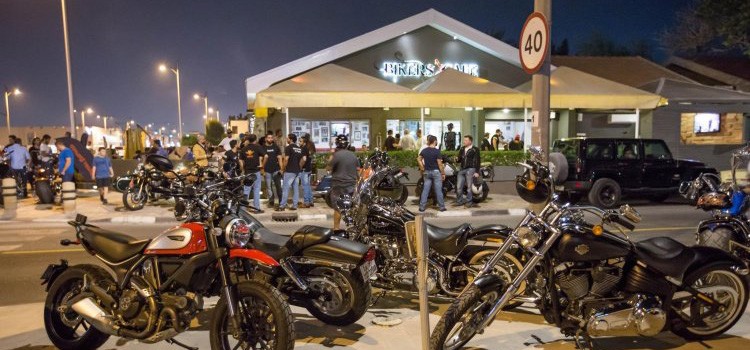 Last year, for the first ever Bikers Café Build-Off, we handed over a trio of brand new Royal Enfield Classic 500 motorcycles to three of UAE's top custom builders - Möto, 86 Cycles and Deus Arabia. They were given a deadline to build their vision of a custom Enfield; the only prerequisites being that the original engine, chassis and logo have to be retained, along with full functionality. This year, the concept remains unchanged for the second Bikers Café Build-Off competition, with a trio of Honda XR125 bikes handed over to Sebastian Husseini from Seb Sports, Omar al Tamimi from Lycan Customs and Adel Michel Gasan from Café Racer Middle East. Marco Moller from Möto Dubai, Mohammed Anwar Al Ameeri from Royal Builders, and Emirates Custom Show's Naser Taqi form the panel of judges.
Seb Sports Run by former Quad World Champion Sebastian Husseini, Seb Sports is a professional workshop for motorbikes and quads. The Middle East's first and only online shopping platform for all your MX/ATV/UTV gear and accessories, the company started off as a motorcycle repair and maintenance workshop, and have expanded into restoration work and making custom bikes. They believe the key to creating a custom bike is in-depth research and brainstorming.
Lycan Customs Omar Al Tamimi is the founder of Lycan Customs and the winner of many local and international competitions. He believes that a custom should be about collecting a number of concepts and bringing them together that works best in the end. The reason he participates in this competition is to show people what Lycan Customs are capable of, and to raise the quality of motorcycle customizing in the UAE.
C.R.M.E There is a growing café racer and custom bike scene in the Middle East that has evolved rapidly over the last couple of years. Adel Gasan, who is a respected member of the local and international café racer community, launched Cafe Racers Middle East (C.R.M.E). During their existence they have always been supportive of local builders, garages, regional bike magazines, competitions and bloggers who help build culture and community in the region and beyond. For this competition, they are pushing forward to build a custom concept that attempts to wow the judges. We are calling all wrench botherers, amateur tinkerers and fettling fetishists to come attend, support and enjoy the second Bikers Café build-off competition this year. We can't wait until October to see the results! Progress of the builds will be updated regularly on our blog; so stay tuned!