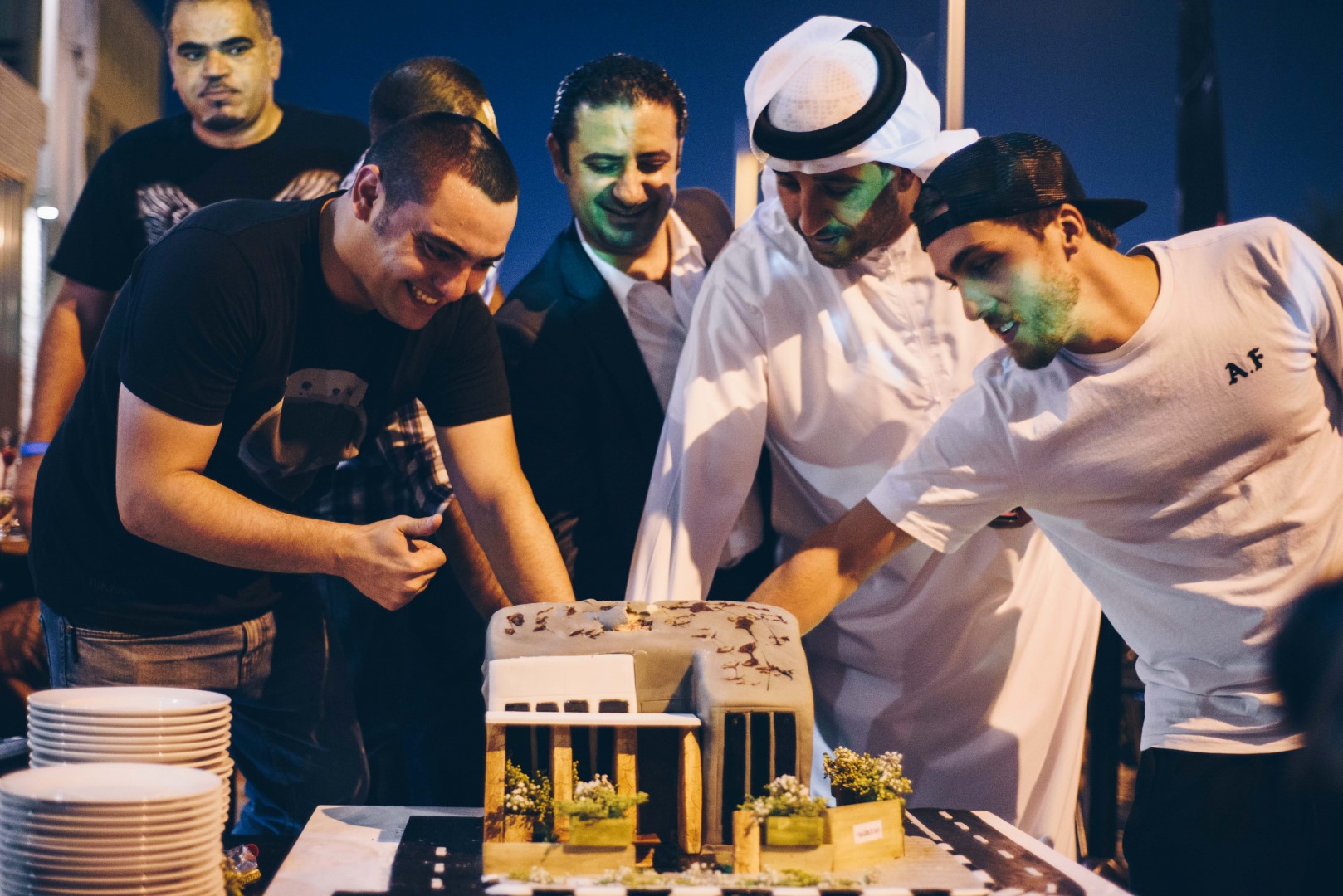 Bikers Cafe turns 6 on the 6th of MAY!
It must be true what people say; time flies when you're having fun. In light of that, our sixth anniversary was celebrated on Saturday, May 6th at 6 pm for which we had 6 of the top custom bikes on display at our café.
Our special BBQ station was fired up early at 6pm onwards. Along with our regular customers, the event was also graced with the presence of many motorcycle groups from all over UAE. The lively tunes for the night were set by the music band, who performed in the café. We created an engaging buzz by having 6 bike fuel tanks for fans and customers, so they could sign and send us their best wishes.
The highlight of this occasion was the announcement of the third Bikers Café build-off, featuring an incredibly talented trio – Hamad from Bikers Oasis, Hassan from Al Ain Customs, and Marc Roissetter. The bike is a 'Hero Thriller 150cc' motorcycle which is guaranteed to be quite the challenge and requires every drop of creative juice from the builders.
The judging panel for this exciting competition comprises of Sebastian Husseini (Seb Sports) Omar Al Tamimi (Lycan Customs) and Zeid Salman (86 Cycles). The custom bikes are set to be unveiled in October, 2017. We wish the best of luck to all participants!
A huge shout out to all our friends – bikers and otherwise – and we thank you for joining us and being a part of our sixth birthday celebration! Stay tuned on Biker's Café for regular updates about the participants' progress on the builds.